Well, here is the sketch that launched a thousand sketches.. or well, two others. I decided to feature both Marvel's Wolverine, and Dark Horse's Hellboy. Together. Galloping towards the world. I drew this with a pencil and brush. Ramble... ramble, short claws...blah, blah, bent tail. ENJOY!
MRG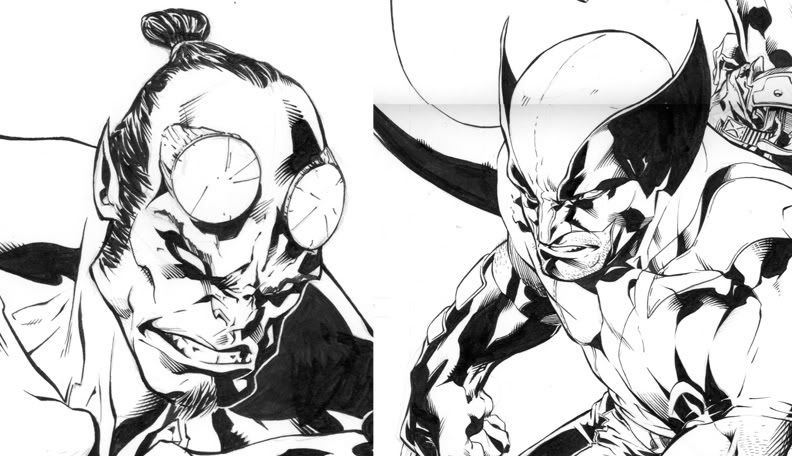 Here is a closer shot of the faces... of the people in my sketch.
See, Sam isn't the only person to have DVD extras in their post.